Laberinth 2

Information
Released:

TBA

Play It:
Levels:

TBA

Game Type:

Level based

Genre:

Mouse advoince

Websites:

ijzm.moonfruit.com/ Blueflake

Controls:

Mouse

Prequel/Sequel:

Prequel: Laberinth

Development time:

TBA

Credits:
Special:

Sequel of first game
Laberinth 2
is a sequel of the first game
Laberinth
, Laberinth 2 has more features then
Laberinth
 and there could be spikes, moving blocks and possibly enemies.
New Stuff
Edit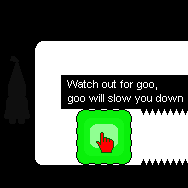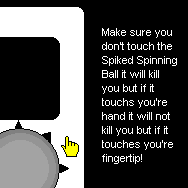 Laberinth

General
Enemies
Hazards
Boss
Pick-Ups
Interactive Objects
Ad blocker interference detected!
Wikia is a free-to-use site that makes money from advertising. We have a modified experience for viewers using ad blockers

Wikia is not accessible if you've made further modifications. Remove the custom ad blocker rule(s) and the page will load as expected.